NEWS
ITU Level 2 Technical Officials Seminar held in Weihai, China from September 18rd to 20th
By office@asia.triathlon.org
|
20 Sep, 2018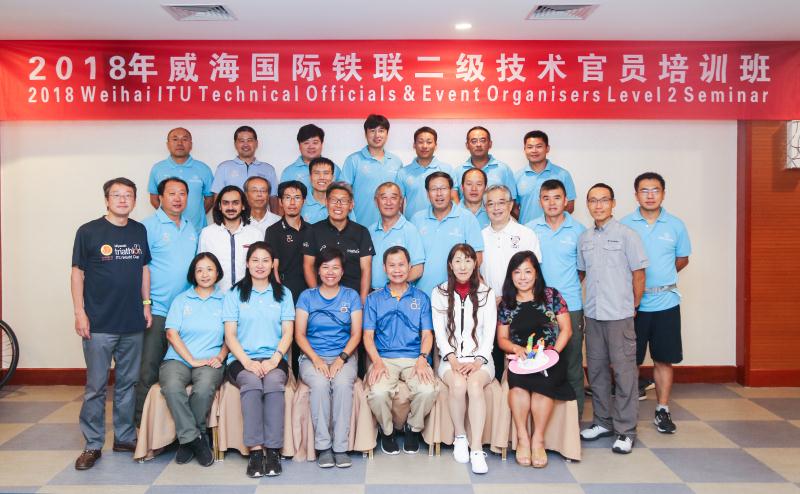 23 Asian Technical Officials were gathered in Weihai, China for the ITU Level 2 Technical Officials Seminar. The participants from 4 countries were selected among the list of eligible officials for level 2 technical officials.
The seminar was aimed to keep up ITU events standards to secure all ITU events safe and fair through updating on EOM and competition rules. Two facilitators, David Hoong, leading facilitator from Singapore and Melody Tan, assistant facilitator, stressed the value of working together with colleagues and LOC peoples to reach the aim.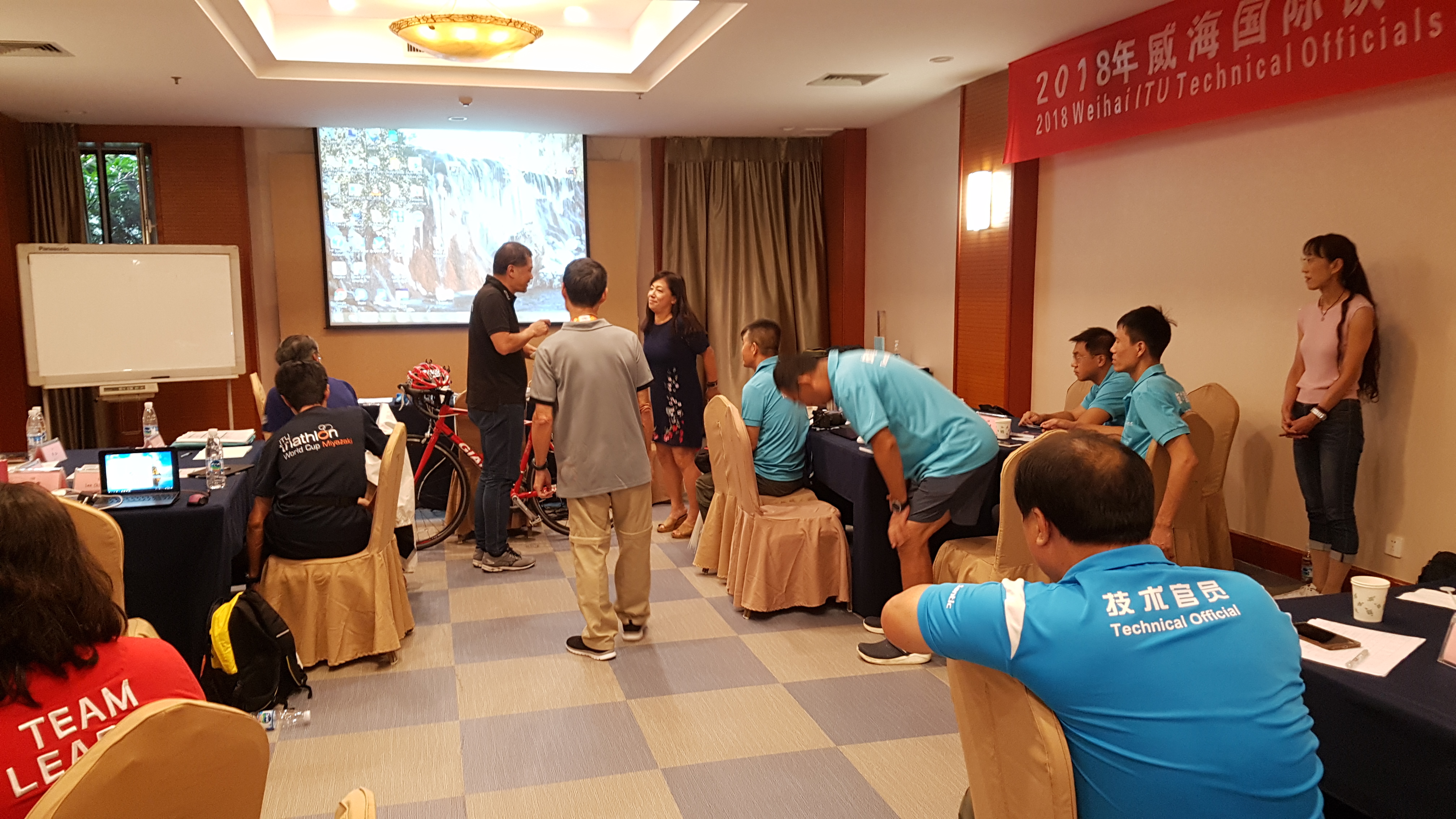 "We divided 23 participants into 4 groups and gave many group tasks to find the solutions together. To be a good TD, it requires communication skills to understand new partners and other technical officials from different countries, and leadership willing to share their experience and knowledge with new people" said David Hoong, ITU facilitator from Singapore.
"David and I tried our best to cover all agendas to play a TD roles in ITU events for 2 and half a day. Most of participants will officiate at the Weihai triathlon World Cup this weekend. The real practices under our guidance will be beneficial to all the participants because we can go through the procedure of all the documents approval in real event and checking all the preparations." said Melody Tan, ITU facilitator from Malaysia.
Wang Bing, CTSA representative, expressed welcome all ITOs who took the seminar and will officiate at the Weihai World Cup. "Thanks to two facilitators' efforts and hard work, our technical officials could update ITU competition rules and EOM. I am sure that this will results in the most successful World Cup this weekend. " said Wang Bing.
Related Event: 2019 Weihai ITU Triathlon World Cup
Latest
Videos
---
Latest
Event Galleries