NEWS
Nepal hosted ITU Level 1 TOs' Seminars in preparation towards South Asian Games 2019
By office@asia.triathlon.org
|
24 Nov, 2019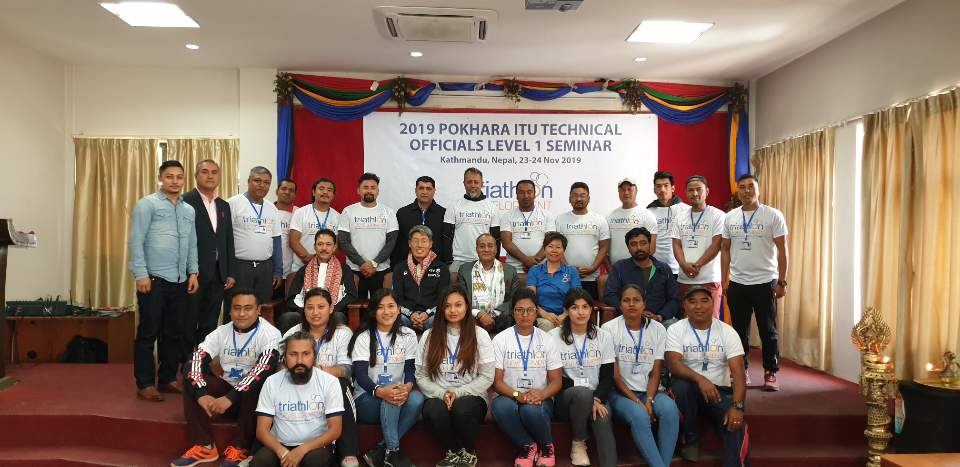 ITU and ASTC held ITU Level 1 TOs Seminar from November 23 till 24 at the Nepal Olympic Committee Headquarter in Kathmandu, Nepal. ITU Facilitator, Melody Tan from Malaysia, trained 25 TO candidates mainly from Nepal and Sri Lanka. Most of participants took the course to support the success of upcoming the 13th South Asian Games.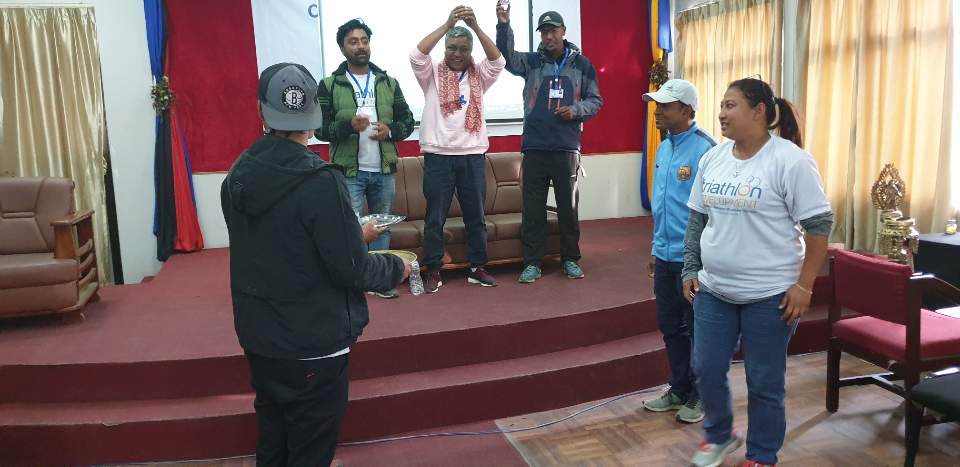 Melody Tan expressed that she felt privileged to facilitate this seminar to enhance local TOs' officiating skills and knowhows before the major games. To achieve her goal, she tried her best to cover more event specific knowledges and know-how that can be used in practice next week. And she encouraged participants to ask questions and present outcomes of their group tasks in interactive mood.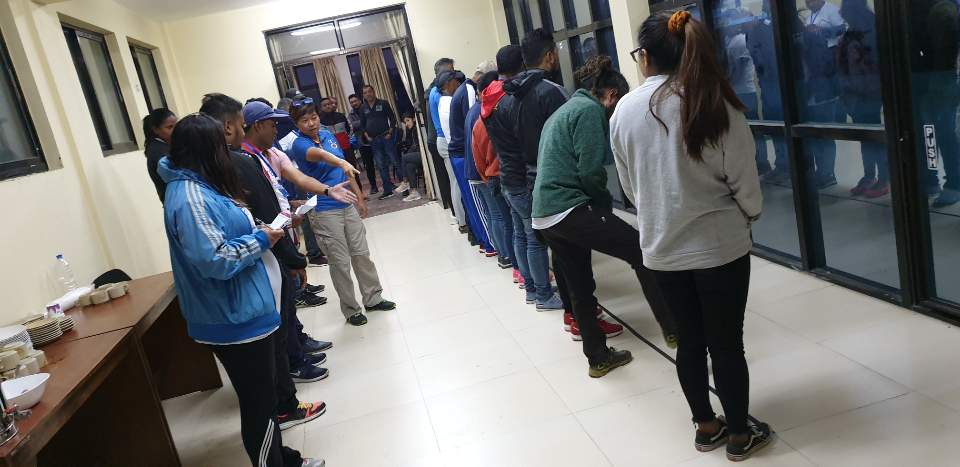 In the opening speech Nilendra Raj Shrestha, president of Nepal Triathlon Association and South Asian Triathlon Confederation and the Secretary General of Nepal Olympic Committee, expressed his appreciation to ITU and ASTC for supporting TOs Seminar for the success of South Asian Games and his wishes to have more development projects in the future. He also said that the best way to learn from Melody Tan, one of the most experienced facilitators in the world, is to actively ask questions. He hopes all participants to be certified ITU level 1 TOs and become the milestone of the successful hosting of the upcoming South Asian Games.
"By following the seminar, we are satisfied with what we have learned from Melody Tan. Now we understand better about our roles and jobs as technical officials, and we can implement the ITU rules and EOM in my future races. We would like to express our deep appreciation to Melody Tan who share her experience and knowledge with us and make us think of the purpose of rules in pleasant mood." said Yubraj Sunwar on behalf of Nepali participants.
Next ITU-ASTC Sports Development project is the ASTC South Asian Development Camp from November 25th to 30th.
Latest
Videos
---
Latest
Event Galleries