NEWS
The Palembang Asian Championships and the 26th ASTC congress
By office@asia.triathlon.org
|
24 Jul, 2017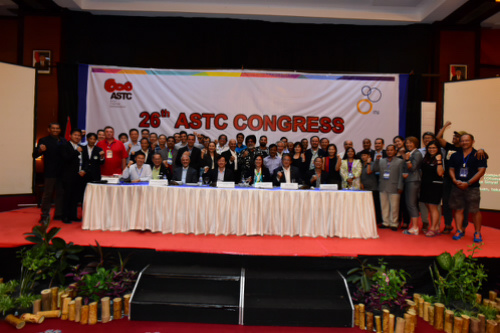 The 26th edition of the ASTC congress, the highest decision-making body of the confederation, met yesterday at the Daira Hotel in Palembang, Indonesia after ASTC Asian Championships.
Delegates from 24member federations were present at the Congress, which was presided over by ASTC president Justine Sukwon Park.
"Our 3 days of Asian championships and congress was an absolute success even if we had confronted many challenges," said Justine Sukwon Park ASTC president at the congress. ASTC Executive Board meeting and Congress dealt a lot with the future of our sport, and the various actions necessary to ensure a good future for triathlon.
ASTC congress warmly welcomed Afghanistan and Qatar as new memberAnd through the vacancy election, following people were elected.
EB member: Dr. Tareq AbdulAziz Khayyot (JOR), Ms. Fenalla Ng(HKG) 
Women's Committee: Olga Blockhina(UZB) 
Para committee: Ms. Maria Bowden(MAS) 
Information Committee: Dr. Sinsupa Wanasuth(THA)
Also regional champions become ASTC sanctioning event by constitution amendment.
"We have established an excellent relationship with the Asian Games Organizating Committee and Palrembang provincial government, and since last January we have worked very closely with each other," said Cheah Choon Nam, who is Technicial Delegates of the Asian Championships.
Asian Championships were dominated by Japanese athletes. However, many young athletes from emerging countries showed their potential through the championships.
Following is the race results.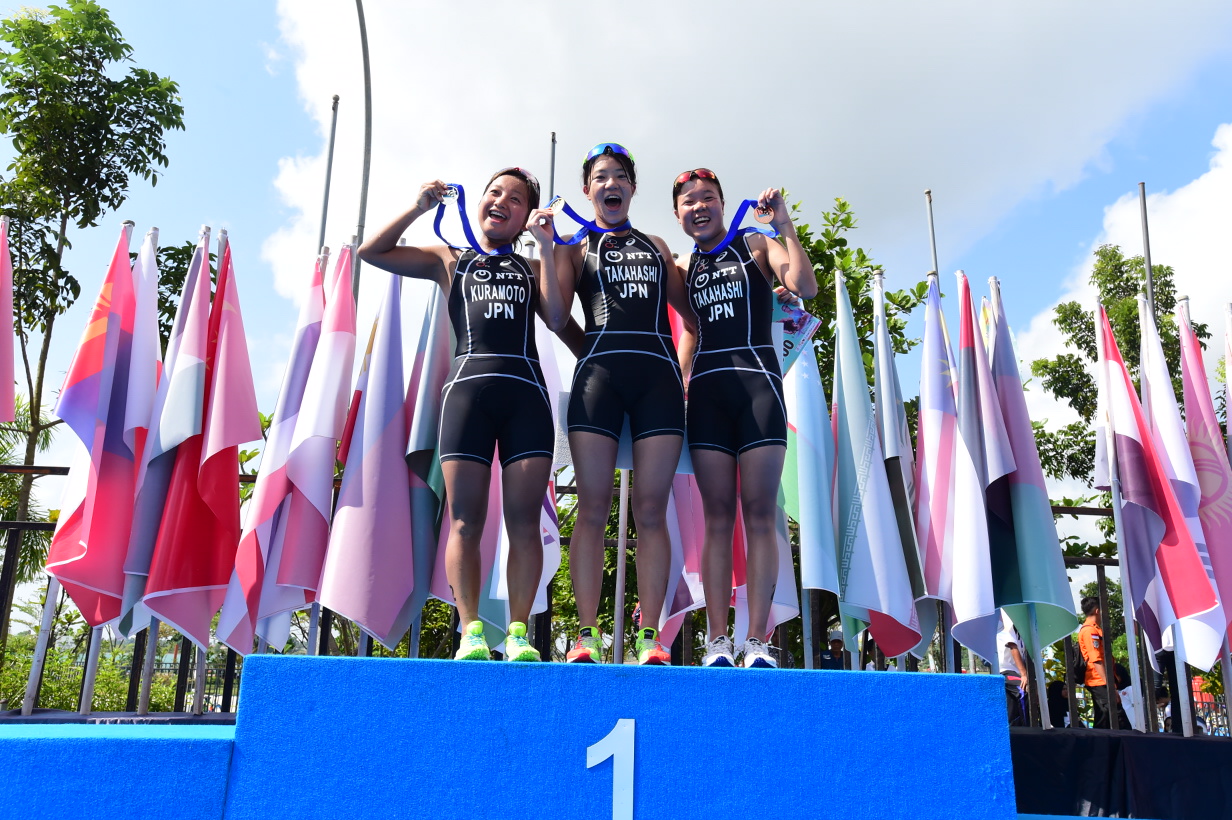 Elite Female
1 Yuko Takahashi JPN 02:06:31
2 Aoi Kuramoto JPN 02:07:21
3 Sena Takahashi JPN 02:07:50
U23 Female
1 Hiraku Fukuoka JPN 02:08:36
2 Niina Kishimoto JPN 02:12:27
3 Sumire Ohara JPN 02:13:06
Junior Female
1 Fuka Sega JPN 01:05:43
2 Chisaki Matsui JPN 01:06:03
3 Sarika Nakayama JPN 01:06:09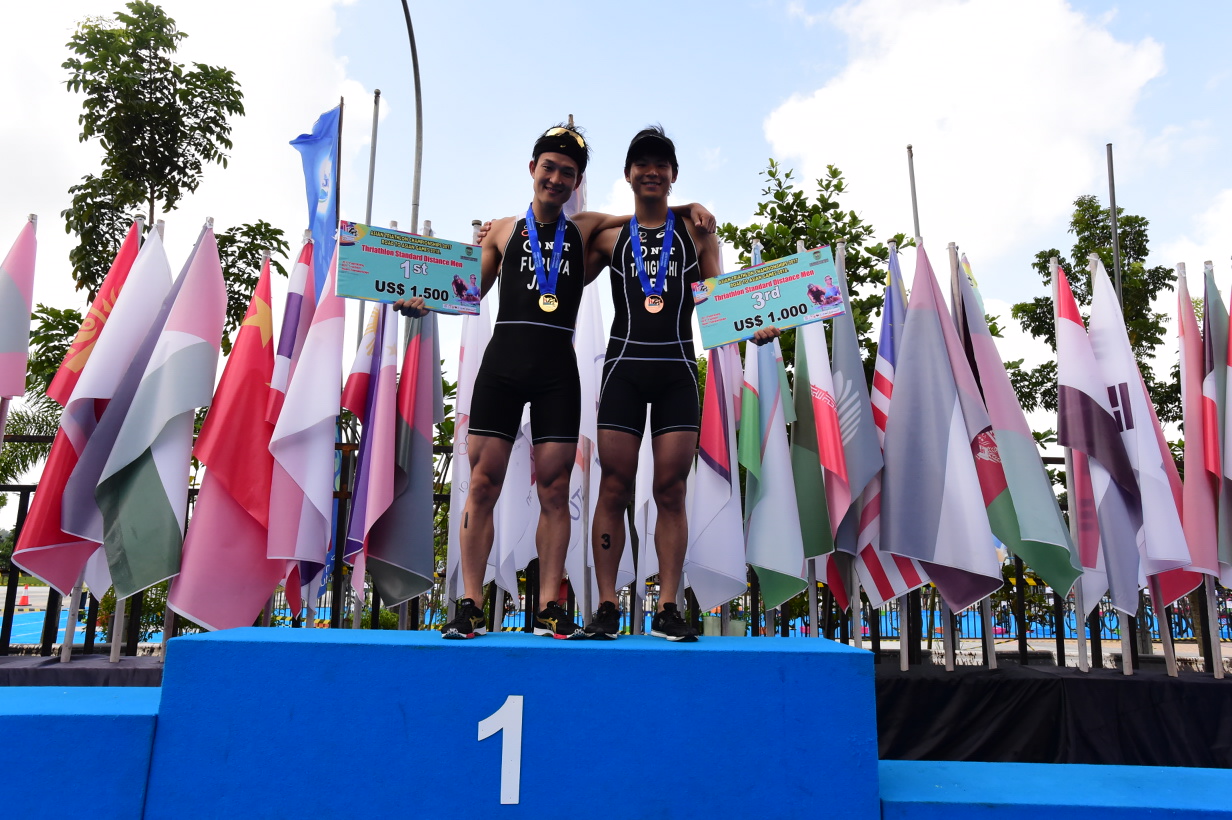 Elite Male
1 Jumpei Furuya JPN 01:54:22
2 Makoto Odakura JPN 01:54:48
3 Shiruba Taniguchi JPN 01:54:56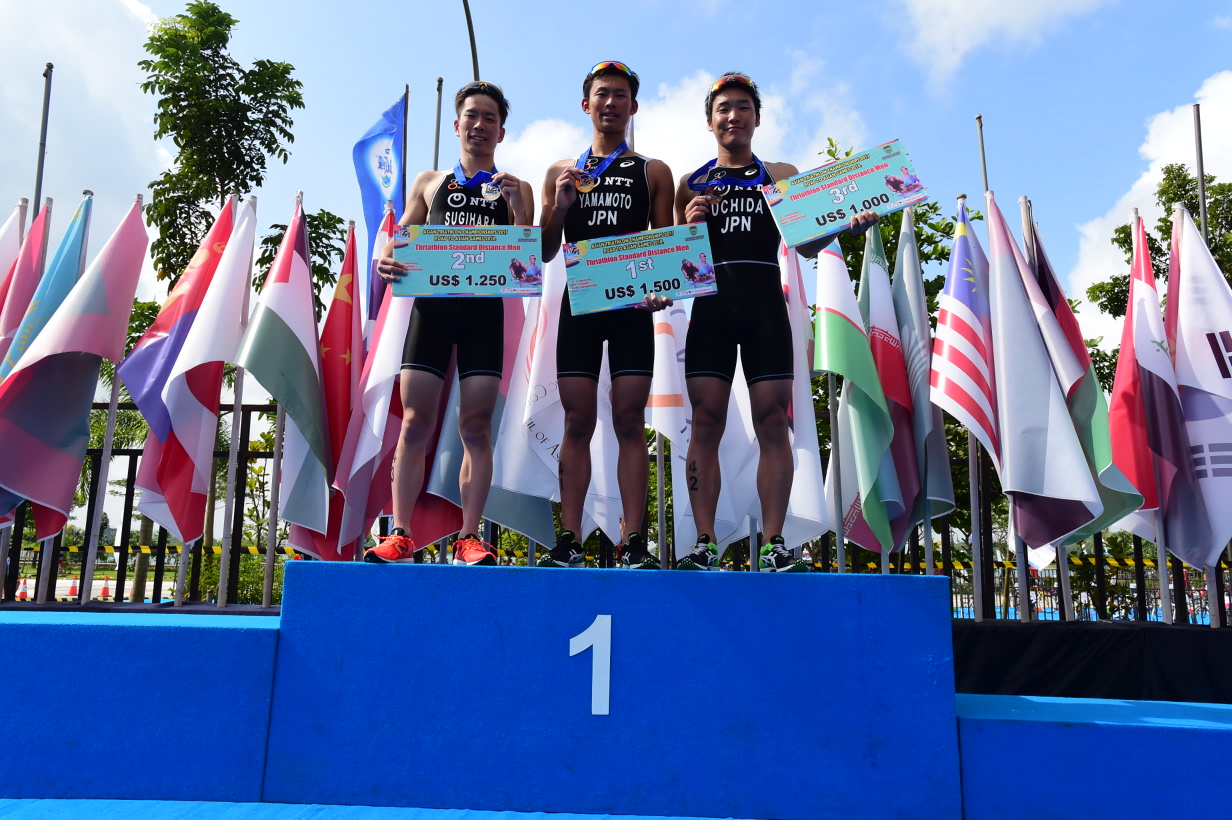 U23 Male
1 Koki Yamamoto JPN 01:58:09
2 Takanori Sugihara JPN 01:59:46
3 Genta Uchida JPN 02:00:36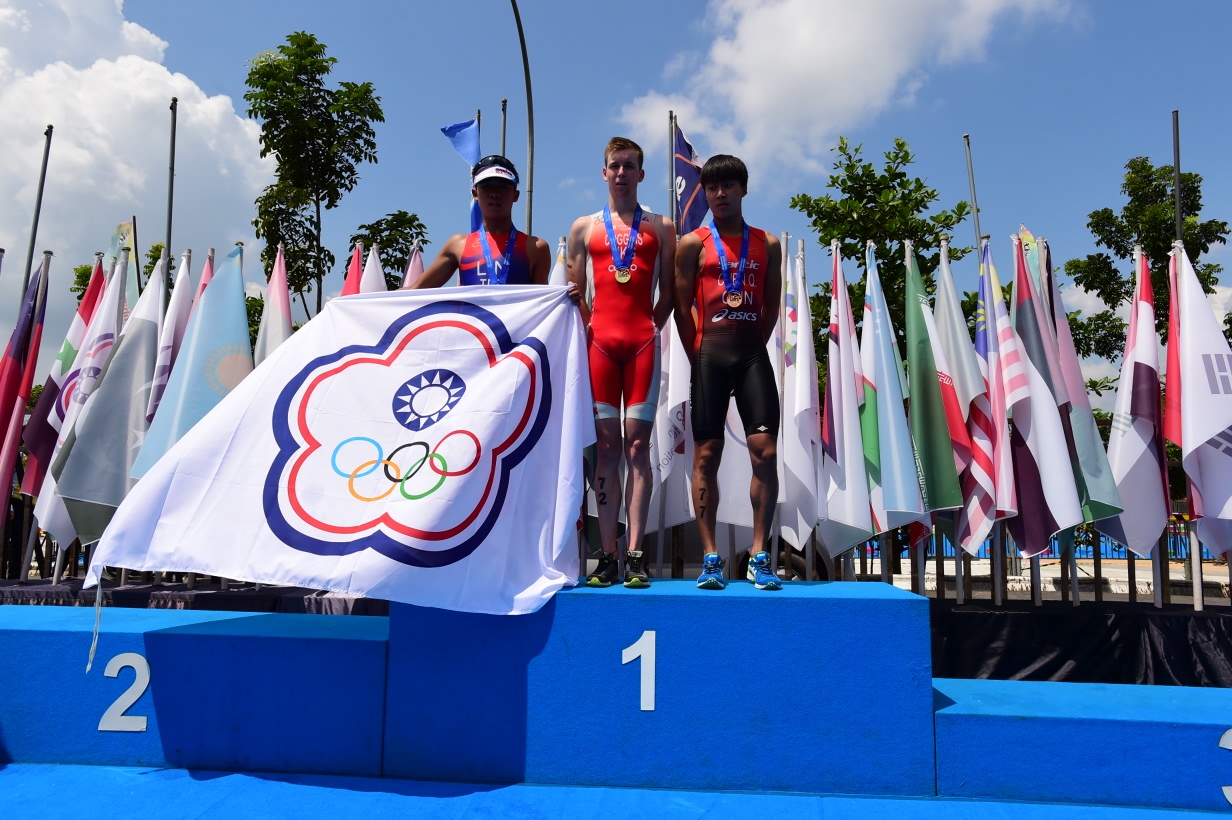 Junior Male
1 Oscar Coggins HKG 00:59:13
2 Wei-Chih Lin TPE 01:00:14
3 Qing Chen CHN 01:00:15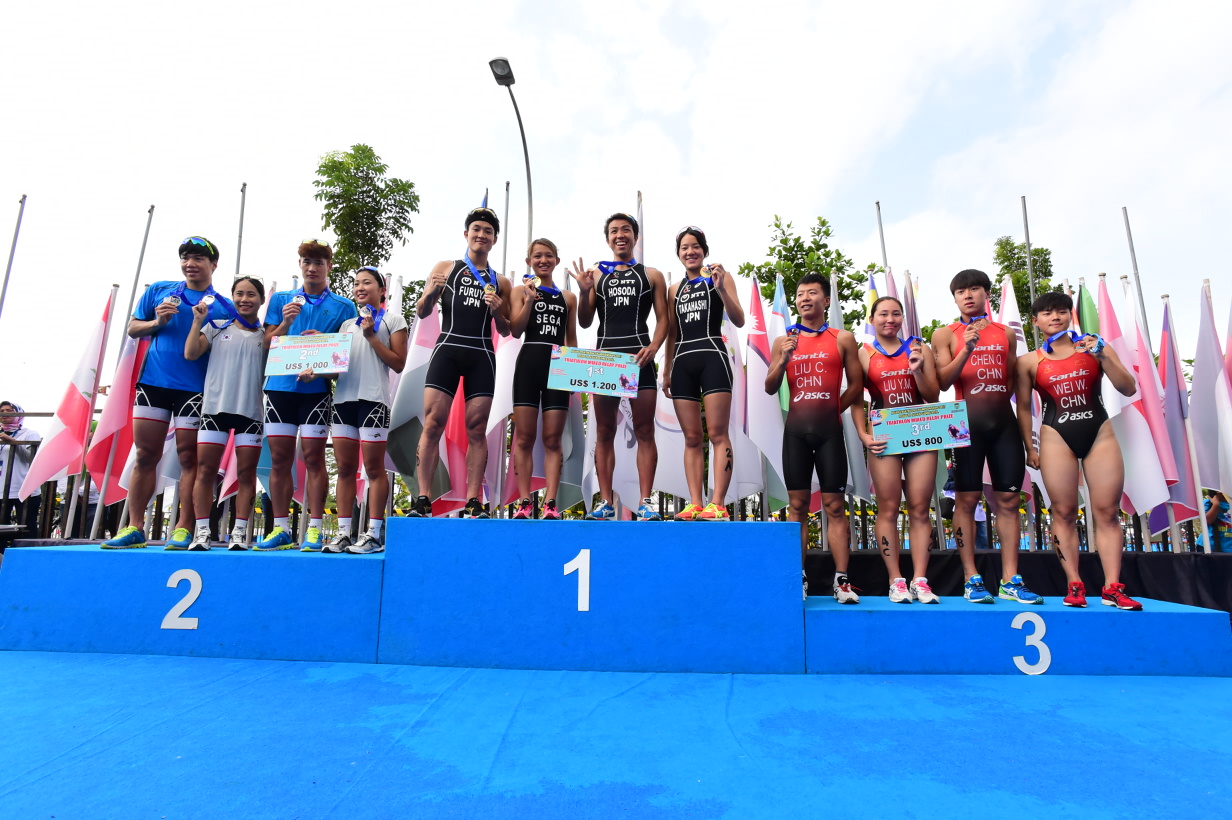 Mixed Team Relay
1 Japan JPN 01:30:38
2 Korea, South KOR 01:32:23
3 China CHN 01:33:34
Related Event: 2017 Palembang ASTC Triathlon Asian Championships
Latest
Videos
---
Latest
Event Galleries