NEWS
2018 Women Camp & Team ASTC camp
By office@asia.triathlon.org
|
26 Aug, 2018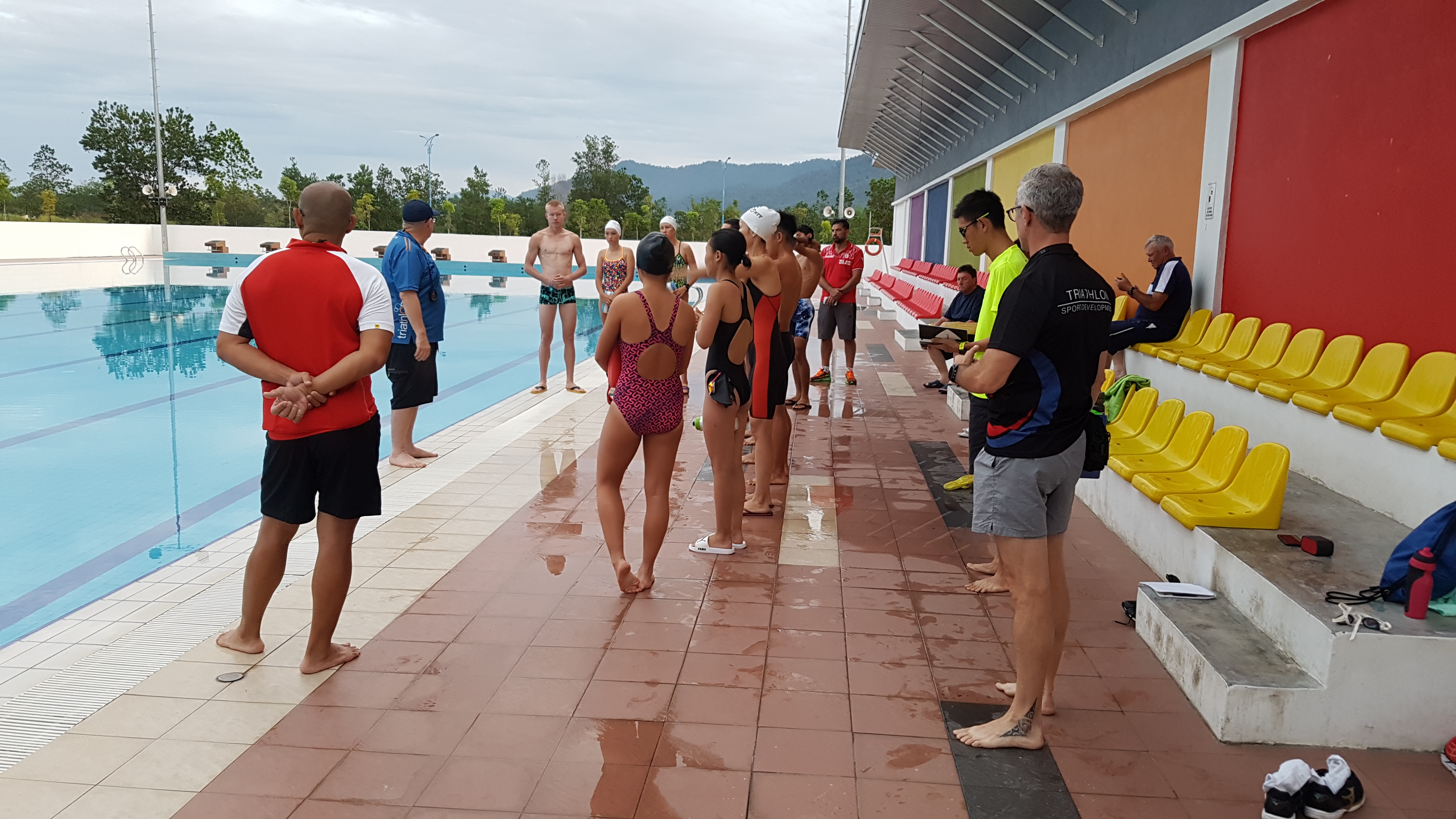 2018 Women and Team ASTC camps was held in Tanjung Malim, proton city, Malaysia from August 22nd to 28th. The Camp which takes at the UPSI university campus over 6 and a half days had 11 athletes and 9 coaches from 5 countries in attendance. Of these 7 are lining up for upcoming Asian Games Triathlon from August 31st to September 2nd.
Leading facilitator, Peter Clifford, ITU level 3 facilitator is ably assisted with 8 other coaches in the swimming pool and on the road & track to ensure all basic skills and techniques. The camp gives the participants a chance to check their strategies, tactics, mental and physical conditions for Asian Games and Youth Olympic Games. Peter Clifford always emphasize basic skills and techniques in swimming, bike, run and transition to be better triathlete.
The purpose of this camp was not only to give triathletes from emerging countries the opportunity to sharpen their skills and techniques and to adapt hot and humid weather for upcoming Asian Games, but also to help participants set up strategies and tactics plan.
"I am privileged to help athletes prepare such a big event as the Jakarta and Palembang Asian Games a week away. I tried to build the self-confidence of participants through physical and mental training sessions. I hope our athletes to do their best and achieve their personal goal in the Asian Games," said Peter Clifford, head coach of the Team ASTC.
Next project : Palembang ITU Level 1 TO seminar from August 26 to 27, 2018.
Related Event: 2018 Palembang Asian Games
Latest
Videos
---
Latest
Event Galleries